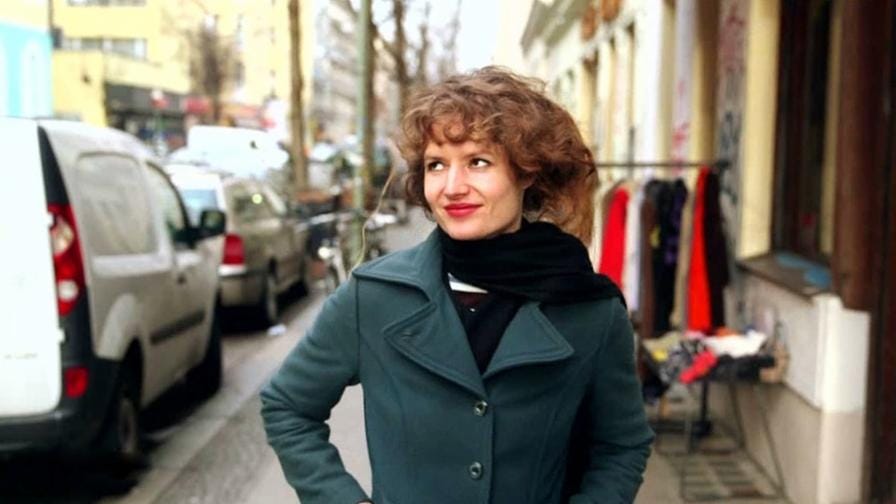 Vertraut den Frauen
Die Debatte um Abtreibungen wird dominiert von einem bevormundenden, negativen Frauenbild und vielen unhaltbaren Mythen. Paragraph 218 muss endlich gestrichen werden.
von Sarah Diehl
Mein Text in der ZEIT


Die Frau braucht kein Kind
Politik und Wirtschaft vermitteln, dass Frauen erst als beruflich erfolgreiche Mütter etwas wert sind. Weist allein das Kind den Weg zum Lebensglück? Auf dieser Annahme basiert eine ganze Ökonomie.
von Sarah Diehl
Mein Text in der ZEIT


Gebt mir all eure Windeln!
Babyfreie Zonen? Wer sich über laute Kinder in der Öffentlichkeit beschwert, verdrängt auch die Eltern.
von Sarah Diehl
Mein Text in der ZEIT



AutorInnen definieren die 10 Gebote um.
Sarah Diehl über das 5. Gebot und das Recht auf Abtreibung
Mein Text in Der Freitag
Hindernisse in der Frauengesundheit international AM BEISPIEL schwangerschaftsabbruch
Der Vortrag gibt einen Überblick über Gesetze und Bewegungen, die Frauen davon abhalten ein selbstbestimmtes Leben führen zu können, aber auch über die Frauensolidarität und Selbstorganisation wie Ciocia Basia oder Women on Waves, die es Frauen weltweit ermöglicht trotz Illegalität einen sicheren Zugang dazu zu bekommen.
Hier auf YouTube
INTERVIEWS MIT MIR IN
PRINT UND FILM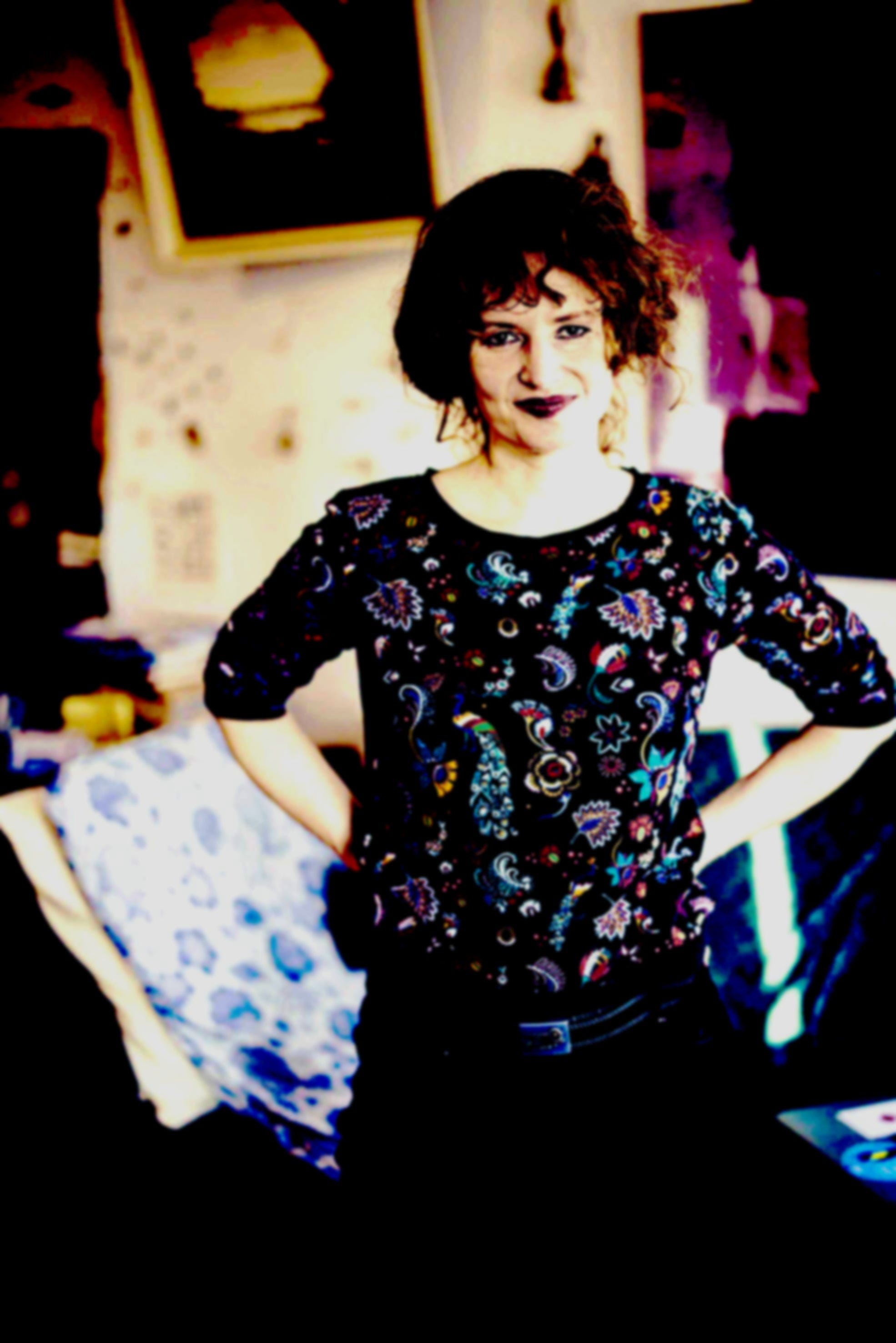 "MÜSSEN FRAUEN MÜTTER SEIN?"
Es ist Zeit, auch über die negative Aspekte der Mutterschaft zu sprechen", meinen die beiden Regisseurinnen Laura García Andreu und Inés Peris Mestre. Sie stellen den gesellschaftlich weitgehend unangefochtenen "Mutter-Instinkt" in Frage, unterziehen das legendäre "Mutterglück" einem Realitätscheck und nehmen vielfach gehegte Vorurteile gegen kinderlose Frauen unter die Lupe. Mit Interviews von Sarah Diehl, Elisabeth Badinter, Orna Donath, Sarah Fischer u.a.
Schau den Dokumentarfilm hier auf YouTube
DIE FRAU ALS WÄRMEQUELL DER GESELLSCHAFT
Sie sind liebevoll, fürsorglich und von Natur aus gebärfreudig:
Sarah Diehl nimmt in ihrem Buch "Die Uhr, die nicht tickt" das Frauenbild im 21. Jahrhundert auseinander. Ein Gespräch über kinderlose Frauen mit Sarah Diehl von Katrin Gottschalk
Interview im Missy Magazin



«VERTRAUT DEN FRAUEN»
Die Filmemacherin und Aktivistin Sarah Diehl beschäftigt sich mit dem Recht von Frauen, über ihren Körper bestimmen zu können. Vielen Frauen werde der Weg zu einer Abtreibung erschwert, selbst dort, wo sie legal ist. Diehl will, dass Abtreibung aus dem Strafgesetzbuch gestrichen wird.
Interview in der WOZ




"Das Mutterideal und seine Folgen"
Interview mit Sarah Diehl
and now for something completely different... Eine Homestory!!!
http://femtastics.com/homestories/sarah-diehl-kaempft-fuer-das-recht-auf-abtreibung-und-kinderlosigkeit
Sarah Diehl (SD) is a filmmaker, journalist, editor and writer from Berlin, Germany. She lectures on Reproductive Rights internationally. In this interview, Sarah talks about her award-winning documentary Abortion Democracy: Poland/South Africa (Germany, 2008),1 strategies for speaking out, and how allies and opponents alike are using social networking platforms to claim authentic abortion discourse in the public realm.
RC: Your academic background is in researching African women's literature and abortion politics. How did the film abortion democracy: Poland and South Africa come about?
SD: First, I produced a book called Deproduktion – Abortion in an International Context which came out in 2007. I invited women from different continents to talk about the situation in their countries. I had a lot of women from Africa and South America where abortion is mostly illegal and sex education and contraception scarce. But it is not only about individual access. Abortion is being hijacked by conservatives to campaign against women's rights. Conservatives know that if they stigmatize abortion they can mobilize a huge crowd against the women's movement with the language of saving life (meaning the embryo). All of a sudden abortion is about the human rights of embryos and not of women anymore. Yet even within gender studies and feminist scenes, abortion is not visible. Many people perceive it as an old topic that isn't relevant anymore. The idea of deconstructing gender is taking space away from talking about women's lives. I am in favour of deconstruction, and it's an effective method, but it's not the whole story. I feel that academic feminists use it as a comfortable escapism, so as not to deal with lived reality anymore. We deconstruct and then we are free. Unfortunately, it is not that easy. Especially for lower class women who don't have the language and financial means to defend themselves against the rhetoric of biology and guilt. Deconstruction can be a very elitist thing. There is a lot going on under the feminist radar, which is dangerous, because after working for 5 years on reproductive rights I do think that we have to prepare for a huge backlash.
The discussion about abortion becomes a good tool to make the struggle clear again: to show how patriarchy works and how this affects our bodies and minds, whether we want it or not. After producing the book, I decided that I wanted to continue researching and presenting on this topic. I saw that making a film would have a much better outcome, so it was partly a pragmatic decision to reach more people. On the other hand I always wanted to make films, but publishing was just more accessible for me. I bought a second hand digital camera for five hundred euros, got an introduction to it from the guy who sold it to me, and went to South Africa and Poland. I see my work as a tool. I don't believe in art for art's sake. I cannot see a film or a book disconnected from the outcome it has, from the imagination and feelings it causes in people – the anger but also the joy.
RC: The documentary features candid interviews with activists, researchers, health staff, patients, women's groups, and pregnant women talking about the situation surrounding abortion in Poland and South Africa. Why these two countries?
SD: I was interested in comparing Poland and South Africa because both their abortion laws changed in the 1990s. After the fall of communism, Poland banned abortion following the increasing influence of the Catholic Church. There was a kind of deal between the political parties and the church; the church pledged support for the political parties and as a present, a kind of gift, the parties destroyed women's self-determination over her body. Around the same time, South Africa legalized the procedure after the fall of apartheid. There was an acknowledgement that about 50 per cent of patients coming in to gynaecological wards had problems because of unsafe abortions. I wanted to show the basic juxtapositions. What happens after the legalization or the criminalization? What effect does this have on women?
In South Africa the implementation of abortion rights never worked very well because doctors don't want to do it: abortion is so stigmatized and marginalized also in the medical field, health care workers don't want to be associated with it – they refuse. But that is also a big problem in Western countries. Then, we have this big paradox: it's easier to have an illegal abortion in Poland than to have a legal abortion in South Africa. In Poland doctors make big money with illegal abortions. And precisely because they can do it undercover, they offer it in vast numbers, which shows that they themselves do not have a moral problem doing it as long as nobody knows it officially. The hypocrisy around abortion is unbelievable. The criminalization of abortion doesn't have any impact on the numbers of women who have abortions, just on how dangerous it is for women. 60–80,000 women every year die because of illegal unsafe abortion worldwide. Five million women become very sick from it. In my film, I wanted to show that it is not just legalization that counts with abortion law, but how access is organized and also explore if the health staff are willing to deal with it. There are a lot of doctors who think it's very attractive to present themselves as a 'lifesaver' and deny women access to safe abortion.
It was very interesting to compare an African and a European country where the African one, at least on paper, is so much more progressive. I wanted to break up this Western cliché that African equals underdeveloped and European equals developed because it is not that simple.
RC: Abortion democracy was awarded best German film at the International Black Cinema Festival 2009. Was this your first experience working on a film project?
SD: I was working on a feature production in San Francisco before this, but I wasn't filming, only helping with the production. It was a very off-putting experience actually. The director was so exploitative and nasty, and the whole situation was kind of funny because it was so messed up. This was the moment I thought, well, filmmaking is not for me. I really don't want to deal with all this technical stuff and I don't want to deal with actors. I was into story telling; I write short stories and I wrote a novel. I like telling stories. So I walked away from film. But then I realized that documentaries are really different. You have a topic you want to get a grip on materially; you want this topic to materialize in film. Also you deal with peoples' experience and imagination and the story just evolves. The story comes to you. It's very painful as well, because you have to get rid of a lot of stuff you loved in the editing process. It's really interesting to have this experience of letting go. In the anthology, in text, you can have a lot of information – you can put in footnotes. In films you cannot do that. So this is really hardcore, especially in terms of coming from making anthologies to making a documentary film. There are more limits, in terms of content. But there are so many more options in terms of form.
RC: The production of the documentary sounds incredibly DIY3 – you took advantage of compact, new technologies that can be used by a single person to make a film, and you learnt about filmmaking through doing. What was the process like?
SD: I financed the film by myself: buying the camera, travelling, staying at people's houses for free. I had an editor who helped me with the post-production as I couldn't do that myself, but it wasn't so expensive. I didn't try for institutional support because I didn't want this to stop me. If I had to start the process of fundraising, I would probably never end up making the film.
Sound was a problem. I couldn't handle a boom so I used the sound from the camera. I did a lot of interviews in cars, as I was travelling with this doctor in South Africa who was travelling from township to township in order to provide abortions. The only time I could really talk to her was in the car because when she was at the clinic she had to work. I had a lot of really interesting information, but in the end I couldn't use it so well because of the noise. This is what happens when you just do something and don't really think about infrastructure and techniques. The sound of the whole film is not too bad, but in the end I subtitled the whole film, just in case.
Without digital techniques and without the internet I couldn't have done this film on my own with no budget – including organising the tours and interviews. But sometimes you also feel you have to exploit people to make it work and that can be hard to justify for yourself.
RC: Can you give me an example of what you saw as exploitation?
SD: There are moments when you have to expect a lot of help and you just have to take it, even though you cannot pay anything back. Maybe I'm over conscious about exploitation and this is why I consider exploitation things that other people would not. But let's talk about Liz, the South African woman in my film who was pregnant and living on the streets after her family kicked her out. I thought about exploitation regarding her, of course. I talked with her about this as well. That I can be this White fancy filmmaker, using her story to make myself look good or like I'm socially conscious. But I make the money in the end and I get the fame. This is really hard. This is the biggest problem I faced, in terms of my own conscience. This is really the moment when you have sleepless nights because you think: 'What the fuck am I doing?'; and 'does this mean anything, is it worth anything, or am I just doing this for my own little sake?'.
This was the biggest struggle I had. But I met so many people who were really encouraging me, saying that they learnt so much, that my film was such a revelation. And recently, I had this beautiful encounter with a woman who is teaching about health. She's a doctor and she told me, 'In my next life, I want to be a documentary film-maker'. She was also working on reproductive rights. I always had this feeling that I wanted to be a doctor, to do something. That I can't just make films about this, I have to help directly. So it was so nice to talk to her because it's like two sides of a coin and we just need to support each other, you can't do it all alone. This helped me to get over this feeling that I'm just on the safe side. I really made peace with this now. Because I work on a topic that is so controversial and so fraught – I've experienced problems with pro-lifers. It's really not an easy side I'm on. I don't want to put myself on a pedestal, but I was struggling a lot. Obviously the biggest problem with Liz, actually, is that I show her face. I changed her name but I show her face. I am, almost, surprised that people don't ask me about this. Because I actually think this is a problem. But it is so much more powerful that we have to look into her eyes, we have to face her. You cannot make a documentary film without transgressing, maybe even trespassing.
RC: There's been a spate of abortion media projects recently foregrounding personal testimony as a means to challenge stigmatization – such as the filmsI Had an Abortion (2005) and Abortion Diaries (2005),4 or the women on waves digital storytelling project5 to what extent was self-empowerment and banishing taboo important to you, and to what extent do you want to use this film to change legal frameworks and policy?
SD: Abortion is an issue of law, politics, philosophy, medicine, religion, imagination, biography, women's rights and colonialism. It doesn't end. It's fascinating, it really is. And it is not talked about enough at all. Every third woman worldwide has an abortion in her lifetime. I think it has to be accepted as a part of human sexuality, not a tragedy. Women don't dare to talk about it, they don't exchange stories about it, and that's why they are vulnerable to all this misinformation and emotional blackmailing.
The name 'Abortion Democracy' is ultimately a word play – like I called my anthology 'Deproduktion', it has no definite meaning. What 'Abortion Democracy' hints at, of course, is that two democratic states, Poland and South Africa, have such a different take on the rights on self-determination of their female citizens. It makes clear that in a democracy there are different rules and restrictions for female citizens because of their reproductive work. That's why the issue of abortion aborts democracy for women, so to speak.
My major aim is to bring Abortion Democracy into NGOs to start discussions, in countries that criminalize abortion, as well as where abortion is legal. I want to bring different feminists together to join groups and networks against the backlash. I currently organize a network between Irish and Polish pro-choice activists. When touring my film through these countries I realized that activists were so isolated it would make sense to exchange information between pro-choice groups and join together to put pressure on the EU and national politicians. Rights are being chipped away here without women noticing. Again it's about access, not only legality itself.
RC: A pro-choice activist from the United States, Angie Jackson, recently created a personal video, tweeted and blogged about her abortion in real time. She had taken RU-486 – better known as the abortion pill – and wanted to inform women in similar situations about their options and also to demystify the whole process. She got a lot of negative commentary and harassment online and her story was quickly picked up in the press. What are some of the risks and gains of using social networking tools for creating feminist abortion media in your opinion?
SD: I think that the people who make personal abortion testimonies on YouTube know exactly what they are getting into. They have felt the need to present the topic in the first place – probably because they know about the abortion wars and wanted to take a stand. This issue is so fought over that you don't talk about it by accident somewhere and then regret it. Talking about being pro-abortion is a very conscious and strong decision these days. I knew what I was getting into when I made the film. I felt the need to throw myself into the arena. But it is an 'arena' – unfortunately you can't avoid that. I sometimes have moments when I think, oh goodness people must think I am totally freaky obsessed with abortion, because people like to pathologize women activists. I can live with that. Regarding the amount of anti-choice representation on YouTube it is very necessary to have women speak out for pro-abortion, especially for other women looking for advice. Not to be ashamed and to show that is crucial here. Our silence kills women's rights, because the anti-choice campaigners want you to be too ashamed and guilty to demand your rights.
I am interested in putting my film online – and definitely on YouTube as it has the most exposure. I am not worried about receiving abuse: the more pro-lifers who see my film the better. I can deal with more hate mail. I want the film out there, that's the most important thing. Why make a film and then restrict access to it?
RC: In your experience, how are anti-choice campaigners using new media to get their politics across?
SD: Unfortunately, anti-abortion organizations are much more active online than neutral family planning organizations or feminists talking about reproductive and sexual rights. There is an organization called Women on Web6 which sends the abortion pill by post to women in countries which criminalize abortions. They do great work. But the internet is a blessing and a curse. People who are very optimistic about new media technologies should acknowledge that the conservatives and right wingers use these platforms and that these media projects also took over the language and strategies of the left.
An example of this is the website Stand Up Girl.7 It's especially designed to attract young women and girls. With their 'Dear Becky' advice page, 'Sisters Column', 'Pregnancy Due Date Calculator', T-Shirts, anti-abortion quotes by celebrities, Twitter and Facebook pages, this pro-life organization tries to create a positive anti-choice community. The website presents it as empowerment to choose to have the child under any circumstances. The problem here is that there is a real need for girls to talk about their fears and experience. These needs are hijacked by an organization pretending to help and give neutral information, but what they actually do is emotionally blackmail young people with one-sided or false information. When women and girls don't dare to ask about abortion elsewhere they search the net in private and are mainly exposed to these websites. Standupgirl.com claims to receive 200,000 visits from young women each month.
There is a lot of lobbying and misinformation about abortion online and it is crucial to use media in any way to oppose that: to educate women and girls on their rights, their options, and how to get legal or illegal safe abortions. There is still a lot of work to do.
Interview by Red Chidgey
Notes
1 http://www.abortion-democracy.de, last accessed 27th June 2011.
3 DIY (do-it-yourself)
4 http://www.theabortiondiaries.com, last accessed 27th June 2011.
5 http://www.womenonweb.org/listpublish-162-en.html, last accessed 27 June 2011
6 http://www.womenonweb.org, last accessed 27 June 2011
7 http://www.standupgirl.com, last accessed 27 June 2011
References
1. Aldrich, G. (dir.) (2005) I Had an Abortion, New York: Women Make Movies.
2. Diehl, S. (2004) Brüste Kriegen, [Getting Breasts] Berlin: Verbrecher Verlag.
3. Diehl, S. (2007) Deproduktion – Schwangerschaftsabbruch im internationalen Kontext, [Deproduktion – Abortion in an International Context] Aschaffenburg: Alibri Verlag.
4. Diehl, S. (dir.) (2008) Abortion Democracy: Poland/South Africa, Berlin.
5. Diehl, S. (dir.) (forthcoming) Pregnant Journeys, Berlin.
6. Lane, P. (dir.) (2005) Abortion Diaries, Portland: Backline.
Acknowledgements
Red Chidgey's work on this interview was supported by a Feminist Media Production in Europe grant (P21187-G20) from the Austrian Science Fund (2008–2010), held in collaboration with Elke Zobl and Rosa Reitsamer.
author biography
Red Chidgey is a PhD student at London South Bank University, UK. Her research focuses on feminist cultural memory and media. She blogs about her research interests at http://www.feministmemory.wordpress.com.
Source: http://www.palgrave-journals.com/fr/journal/v99/n1/full/fr201137a.html Feminist Review(2011) 99, 106–112. doi:10.1057/fr.2011.37
Worldwide, each year about eighty million women have an unwanted pregnancy and about half of them will have an abortion. According to the WHO about 48.000 woman die annually as a consequence of a illegal and often self induced abortion. Another five million women suffer from injuries or infections, sometimes for the rest of her life. These figures are all the more dramatic, considering how easy it would be to prevent this by legalization.
Besides the treat for women, the overall social consequences are far-reaching: the financial burden on health care are enormous; in some countries complications of unsafe abortion make up about 30% of the capacity of the gynecological ward. Further more about 220,000 children each year become orphans, because their mothers died from unsafe abortions. Especially in countries where women in particular care for the upbringing and education of children, this has dramatic consequences for the whole family.
Problems in medical practice
However, legalization alone is often insufficient. In many countries, even existing laws allowing abortion under certain circumstances - such as health risks, rape or incest - are not enforced. Doctors and hospital staff are a direct target of abortion opponents, because they are the ultimate gatekeepers to access to abortion. Many doctors are afraid for their reputation - and the reputation of "killing babies", as abortion opponents call it, has a bigger impact on them than the reputation to stand up for women's rights. In the USA f.e. 87% of all counties don't have an abortion provider anymore. Even though it is legal women have a hard time to find access to it. Also the internet is swamped with websites of abortion opponents offering false information and horrific imagery of late abortion and miscarriages to make it harder for women to go through an abortion. But instead of endorsing laws that protect women from manipulative abortion opponents, politicians successfully try to introduce new laws, which forces a woman to see the ultrasound image of the embryo and listen to "counsellors" telling her that she is killing "her child" as it happens in several US countries.
In most countries worldwide abortion is not even a part of the training as a gynecologist, either as a medical or a social issue. The lack of awareness of physicians about this complex issue has the desired effect: it becomes a taboo, and doctors, despite their medical training often show an alarmingly one-sided perspective on the topic. Moreover, many doctors speak out officially against legalization, because therefore they can demand exorbitant fees for illegal abortions.
Small steps back and forth
On the International Conference on Population and Development in Cairo in 1994, the reproductive rights of women were recognized for the first time. The conference aims excluded legalization of abortion as a means of family planning, because of the pressure of conservative governments. But it was acknowledged that women should have safe access in countries where it is legal. Unfortunately since then there were many setbacks.
The U.S. elected abortion opponents in key roles of the UN, and the Gag Rule (denying financial support for international NGOs working on abortion) had an damaging effect: regarding that the US is the greatest donor for women's health programs worldwide, programs on women's health and contraception had to be shut down and furthermore "educational programs" that promote only abstinence, instead of sex education caused great damage. Obama put an end to the Gag Rule but one will be surprised what Republicans will come up with instead, next time they get elected.
Also, the conservative pressure scares away other private donors: The Bill Gates Foundation f.e., who is one of the biggest donors for the MDG maternal health programs, doesn't include abortion related programs. Regarding that unsafe abortion makes up up to 20% of maternal mortality in African countries, it is alarming that private donors step away from this issue, because they might fear a call for boycott of their products. It looks like women's rights are more and more competing with concerns of Public Relation of private donors.
The ideological shift also shows effects in other countries: This March, for example, the Canadian government announced its withdrawl of all funds not only for international abortion related programs but for sex education and contraception as well.
A positive development in 2005 was the so-called Maputo Protocol of the African Union. After all, access to abortion in cases of rape, incest and health problems of women is endorsed. It has since been ratified by 25 African countries - against the massive protest of the Catholic Church. Abortion opponents used every tool available: The US-based Human Life International f.e. had mobilized against it with the argument, that this act presents the western racist attempt to decimate the African population.
Papal diplomacy
Politicians know they will lose the support of the Catholic Church if they do not participate in the mobilization against abortion. Regarding the often emotional and manipulative discourse, it is easier for them to present themselves a "pro-life". This resulted a.o. in the total ban in Nicaragua and illegalization of abortion in Poland, where it has been legal under the communist regime.
The Catholic Church, Evangelical groups and other organizations of abortion opponents like HLI try to join international forces with conservative politicians, who can help implement their ideas - such as at the World Congress of Families, involving high-profile politicians. In events like this the self determination of women is presented as a fundamental treat to the family and conservative values. It becomes obvious that abortion is used as a tool to discredit the empowerment of women in general, skillfully shifting the perspective away from women's rights to the rights of the idealized innocent unborn, which has to be saved under all circumstances; an image even some liberal human rights activists feel attracted to.
But it goes even further: Some politicians, especially in Africa and Latin America, conjoined with the Catholic Church mobilize for a constitutional amendment, stating that life begins at conception. This would make all forms of abortions illegal, making any pro choice resolutions of the UN, the EU and the African Union irrelevant. In the Dominican Republic, this was actually enforced in January 2010.
But even within the EU there are still countries where abortion is illegal. In Poland, each year around 200,000 illegal abortions take place, while every day an average of 17 women have to travel from Ireland to the UK for an abortion.
There have been attempts to challenge the ban and the arbitrariness in abortion access at the European Court of Human Rights: 2005 Alicja Tysiac successfully sued the Polish government, because her right to an abortion due to health risks was denied and currently three women sue the Irish government, because their health was compromised by the Irish abortion ban.
But the growing impact of conservative politicians becomes obvious in Europe where issues like growing migration and decreasing birth rates of "European white" women are presented as a treat to the Christian European identity. Here, the stigmatization of abortion becomes a symbolic tool for family politics as well.